Published 3 days ago
on Apr 6, 2021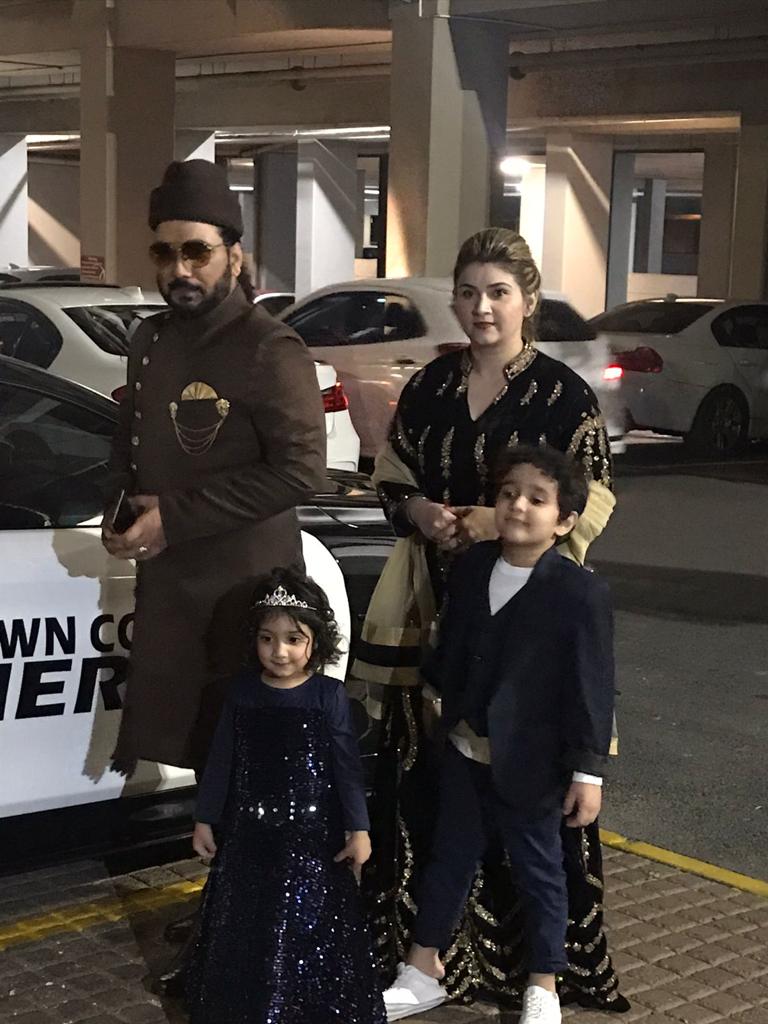 Mr Jagjit Singh, His Wife and Kids
Brian Kazungu, 06/04/2021
The birthday celebrations for South African businessman Jagjit Singh who is also known as the "Punjab Boy" which was held at The Royal India Restaurant in Sandton, Johannesburg, on the 4th of April 2021, was an epitome of pomp, funfair, civility, diversity and excellence.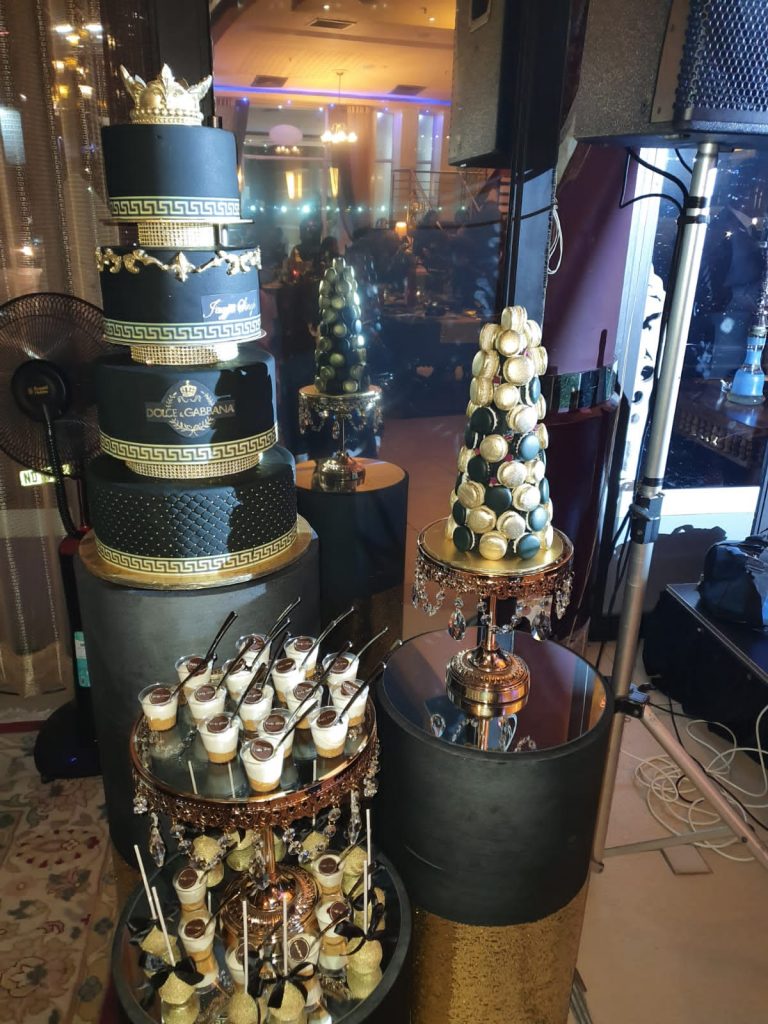 Attended by people from various walks of life, including celebrities such as Sophie Lichaba and Llewellyn Cordier, Singh's birthday which was also declared the JJ Singh Appreciation Day by the Africa Heritage Society, managed to bring South Africans together to celebrate a life of purpose.
Mr Bongani Sibeko, South African film producer (SAWITA), the man behind popular TV Show, Family Secrets, as the Master of Ceremony, breathed a touch of excellence on the mood of this party which was also graced by the firebrand veteran radio presenter Mr Ken Maistry from 702FM.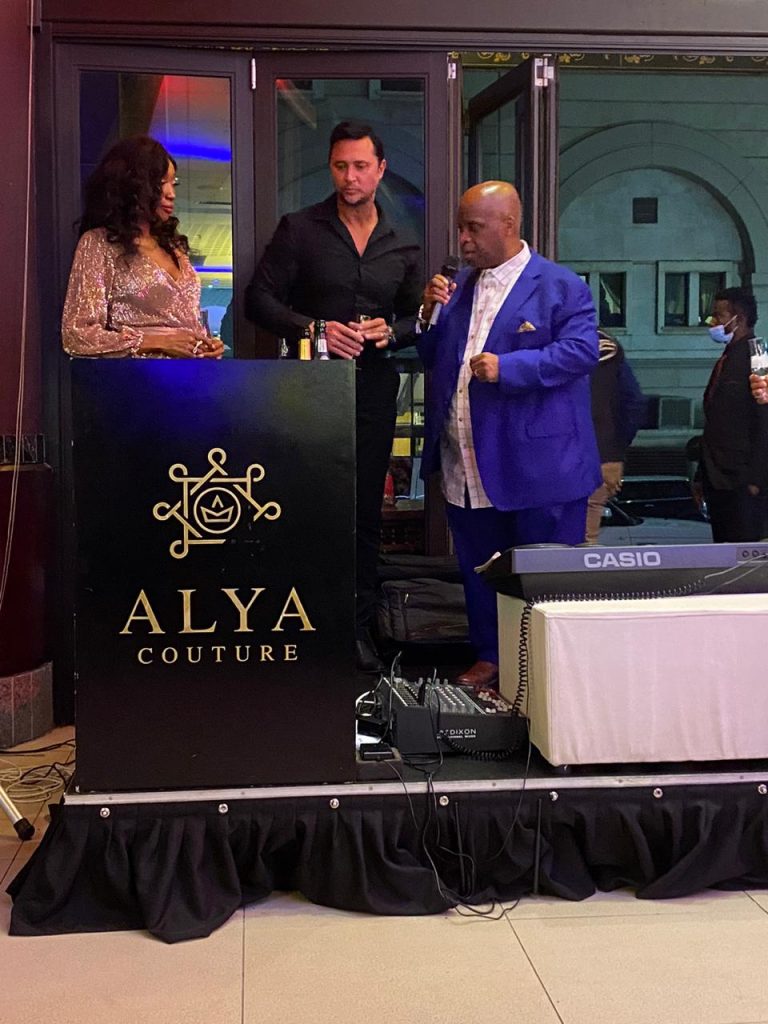 Many people took turns to shower the "Punjab Boy" with praises and well wishes because of his humane approach to life as well as because of his leadership and business skills which continues to inspire and create opportunities for other people in their day to day lives.
Mr Singh who dedicated his 39th birthday to raising funds for the treatment of cancer patients, donated R5000 to the C2C-BOAF Cancer Initiative and encouraged others to also participate in this worthy cause through the https://sa.africaemart.com/product/C2C—1873-CANCER-INITIATIVE-CAMPAIGN-gYCKl
In celebrating and honouring Mr Singh for his noble deeds and proclaiming his birthday as the JJ Singh Appreciation Day, the Africa Heritage Society Chairperson Mr Mutumwa Mawere reminded people that they cannot create life but can rather celebrate its renewal.
"Life has its origin and human beings can't create life, they can only reproduce it and this reproduction is renewed annually.
He added that in coming up with the Africa Heritage Society which honoured Singh with an appreciation day, the main issue which inspired the organisation was the question of identity i.e., Who Am I? Who is an African? What kind of an Africa do I want to see etc.?
When we celebrate your birthday, it's just a reminder that this is the day you were born. It doesn't give you an identity because we were all created. When we celebrate life, we are actually celebrating the renewal of another instalment." Mr Mawere said.
Nadira and Ashley Govender presented Mr. Singh with an Honorary Diamond Membership and an Award on behalf of Birthday Club South Africa (BCLUBSA) which organized the birthday event in partnership with BMW Fast Track Racing, C2C and MTown Sherriff.
"We, at BCLUBSA and the founding members are honoured to celebrate the life and journey of Mr Singh. Mr Singh, we humbly welcome you as a diamond member to the Club. We wish you the best of everything in the years ahead. May you prosper in all you do.
As a club, we want to assist our new members in celebrating their lives and journeys and being blessed with seeing another year.
When we began this venture, I stumbled across a quote which says: The two most important days in your life are the day when you were born and the day you find out why.
That being said, we as a club represent love, peace, unit and culture bringing together people from different backgrounds, appreciating life and sharing in joy with the most dearest friends and family." Nadira explained.
Interpol Ambassador, Mr Andy Mashaile spoke highly of JJ, the Punjab Boy, describing him as a great man and a General.
"You are a great man. You can't walk with champions when you are not a champion….When Generals invite you into their room, you become a General. It is God who caused you to be a General. It is God who asks those people to call you into their room and tell them that this man is a General…. Long story short, you are not a lowly person….. Your behavior tells us that you are a winner." The Ambassador said.
Speaking at the same event, Lavo Wines founder and the CEO of Polyzomba Rail Contractors which specializes in Rail construction and maintenance, Lerato Pretorious described Mr. Singh, the owner of The Royal India Restaurant as a true "Royal Man".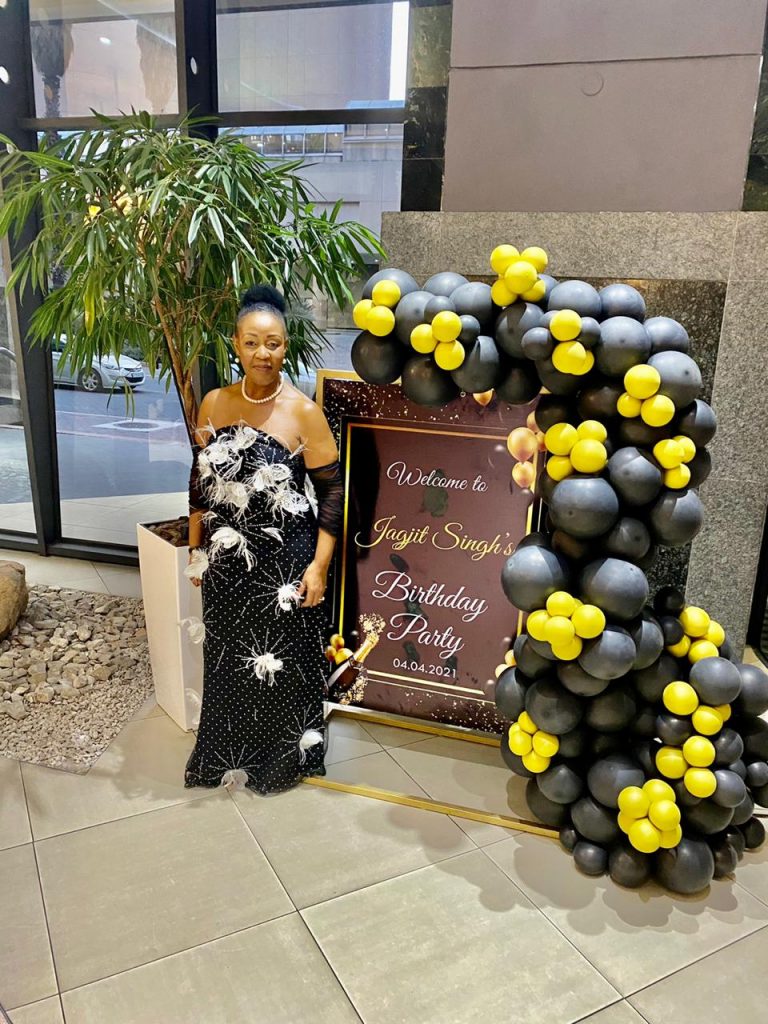 While presenting him with a blanket in line with her Sotho culture, Lerato further narrated how what started off as mere business encounter with the Punjab Boy has culminated into a typical family association of a brother and a sister.
In her emotion and gratitude filled birthday speech, Lerato said "JJ, you are a true Royal Man. You command respect and you are confident. You demonstrate your leadership skills to both well established and new businesses. I admire your hard and smart work.
Your magnificent story From India to South Africa, detailing how you started and where you are now is very humbling and inspiring. You are a loving husband to your wife and a good father to your children.
You now speak many South African languages and you always encourage your stuff to improve their lives. I am grateful for the partnership between Lavo Wines and The Royal India Restaurant. I am very excited and already enjoying the benefits."
Veteran South African freedom fighter, politician, psychologist and academic, Dr Sathasivian Cooper in absentia expressed his excitement on the fact that Singh dedicated his birthday for societal benefit, a gesture which he described as a worthy selfless contribution to humanity.
"It is fantastic that you have dedicated your birthday to societal benefit, unflinchingly sharing your knowledge, skills, experience and resources. This is the mark of a selfless member of the human family which more of us can emulate.
There is no better contribution that we can make in serving those less fortunate than ourselves – through no fault of their own – than conscious and considerate enabling of true community underpinned by compassion and commitment." Dr Copper said.
The internationally recognised South African martial arts legend and President of Karate South Africa, Mr Sonny Pillay who once honoured Mr Singh with a Commendation Award of Honour in Karate on its 101 Charity Awards described the 'Punjab Boy' as a man with a heart of gold.
In a speech read on his behalf by award winning karate instructor and executive member of Karate South Africa, Mr Kruben Pillay who described Singh's birthday party as first class event, Singh was praised and congratulated for his tenacity, determination and courage.
"Allow me to pay tribute to my dear friend JJ, a dynamic personality who never fails to exhibit tenacity, determination and courage despite the turbulence times we live in. JJ has a heart of gold and will give you a t-shirt on his back even if it's the last one if a friend is in desperate times. It noteworthy how JJ has kept The Royal India alive….. A remarkable achievement indeed……"Mr Pillay said.
While giving a vote of thanks to family, friends and well-wishers who gathered at The Royal India Restaurant for the birthday celebrations, Mr Singh appealed to everyone to continue supporting the hospitality industry and wished that it can continue to prosper together with the rest of the country.
He also encouraged people to always check on each other during these challenging times and expressed appreciation to President Cyril Ramaphosa and his Command Council for allowing the hospitality industry to operate during the Easter Holiday.